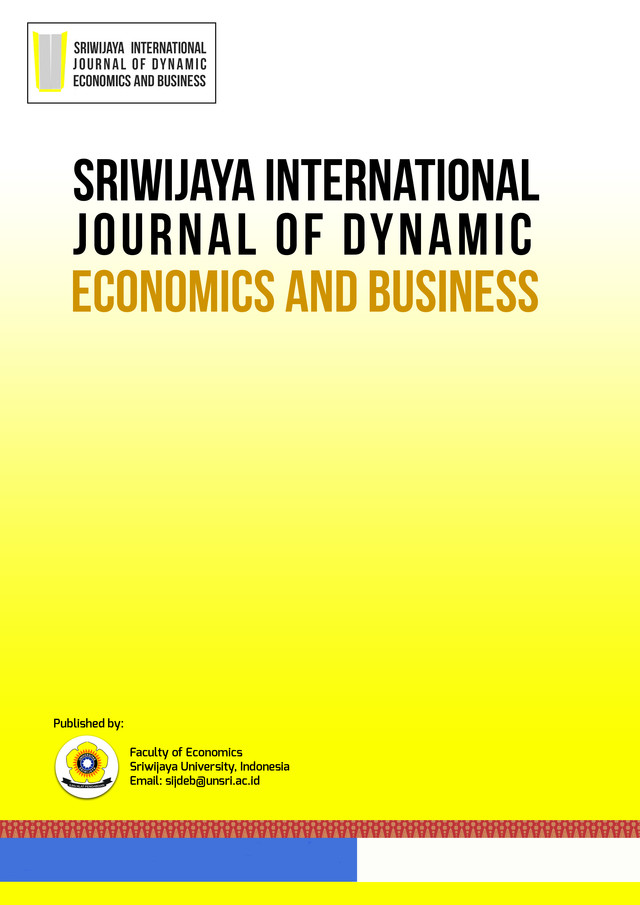 Journal Description
---
Sriwijaya International Journal of Dynamic Economics and Business (SIJDEB), p-ISSN 2581-2904 and e-ISSN 2581-2912, is an international journal established and managed by Faculty of Economics, Universitas Sriwijaya. It is a peer-reviewed journal published four times a year (March, June, September and December) and intended to be an international journal that publishes scientific paper in the field of economics, business and accounting. SIJDEB is expected to be use as a reference for academicians in writing a scientific, relevant and dynamic article to enhance new generation that are fond in writing academic paper.
The SIJDEB invites manuscripts in the various topics include, but not limited to functional areas of Financial Management, Marketing Management, Human Resource Management, Entrepreneurship, Strategic Management, Public Economics, Monetary Economics, Industrial Economics, Human Resource Economics, Development Economics, Economics Planning, Agricultural Economics, Islamic Economy, Islamic Finance, Public Sector Accounting, Taxation, Accounting Information System, Financial Accounting, Auditing and Business Ethics and Suistainable.
2023-03-06
Currently SIJDEB is SINTA 2 accredited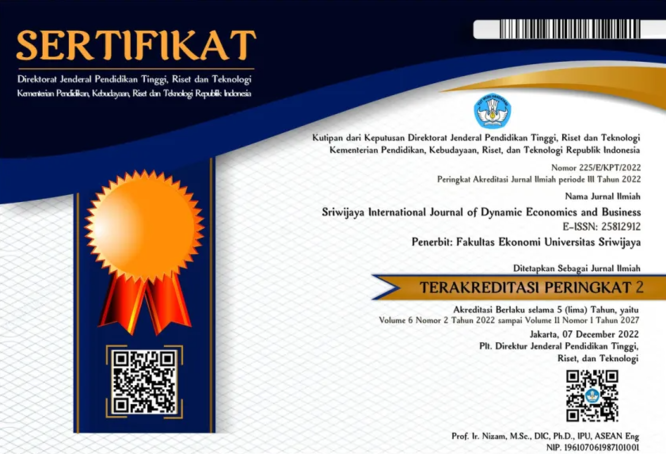 2017-09-20
We publish 4 issues per year (March, June, September and December), therefore, we would like to invite you to submit your paper to SIJDEB. The editorial board welcomes complete unpublished and original works on Economics and Business.
SIJDEB, Vol. 7, No. 3, September 2023
Published: October 15, 2023
View All Issues